About Dr. Soumya Paik
Dr. Soumya Paik did his Bachelor of Medicine and Bachelor of Surgery (MBBS) from Medical College Kolkata, the oldest medical college in Asia. He completed Masters (MS) in Orthopaedics from the Institute of Post Graduate Medical Education & Research, Kolkata (IPGME&R). IPGME&R is popularly known as SSKM Hospital / PG Hospital. SSKM hospital is the most popular tertiary referral center in West Bengal. This institute also gets referred from North-East India and surrounding states.

There, he was exposed to a wide variety of orthopaedic problems and their managements. He developed an interest in the orthopaedic problems of paediatric population.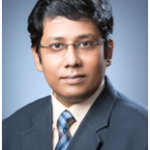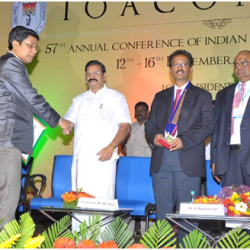 Dr. P.T. Rao Gold Medal Award
Dr. Paik also successfully procured the degree of Diplomat of National Board (DNB) in Orthopaedics. The "P.T. Rao Gold Medal Award, 2011" from Indian Orthopaedic Association, "Siliguri Best Paper Gold Medal Award, 2012" from West Bengal Orthopaedic Association are a few of his achievements. He was selected as "Exchange Fellow" by West Bengal Orthopaedic Association and attended the Annual Conference of Orissa Orthopaedic Association(2013) as a representative of West Bengal. He was also awarded as a Member of National Academy of Medical Science (India) (MNAMS) in the year 2014.

Dr. Paik realized that Paediatric Orthopaedic problems are significantly neglected in Eastern India as there few Orthopaedic surgeons who are dedicated to this field and decided to devote himself purely to Paediatric Orthopaedics.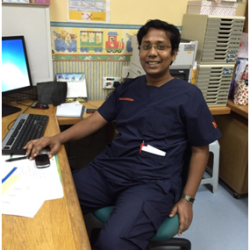 During Fellowship at NUH (Singapore)
Following his masters, Dr. Paik moved to Mumbai to get specialized training in Paediatric Orthopaedics at B. J. Wadia Hospital for Children. There he learned the most advanced treatment in Paediatric Orthopaedics in India. After that, he came back to Kolkata to join Institute of Child Health (ICH) and got oriented about the local issues and crisis in paediatric orthopaedics.
Later on, he went for the clinical fellowship in Paediatric Orthopaedics to National University Hospital (NUH), Singapore, one of the finest teaching hospital in the world. There he was exposed to a wide variety Paediatric Orthopaedic problems and got training on the latest international developments in this field.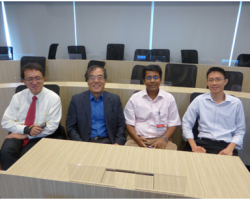 With Prof James Hui & Prof In Ho Choi